Opposition's petty politics on the public-private partnerships in Indian Railways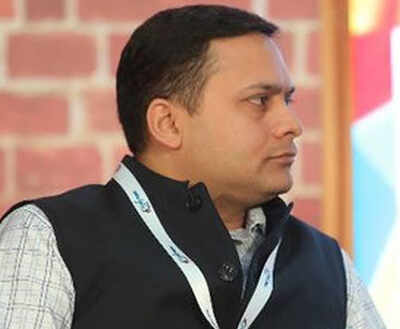 Recently, the Indian Railways invited a Request for Qualifications (RFQ) for private participation to operate 151 modern passenger trains over 109 origin-destination pair routes. It also clarified that these trains, proposed to be run by...
India Must Secure the Indian Ocean to Deter China's Assertion Along the Border
While the violent face-off between Indian and Chinese troops in the Galwan Valley of eastern Ladakh appears limited to the border between the two states, the confrontation extends to the sea as well. Here, India may hold an advance if it improves its power-projection capabilities., China's increasing presence and involvement in the Indian Ocean is certainly not negligible, although it would be rash to say that the People's Liberation Army Navy (PLAN) has the upper hand in the Ocean.
Opinion | How India could revive two birds in one stroke
As airlines respond to demand for middle seats kept empty on flights, the Centre should buy all these in bulk. This will assure flyers of safety from corona and also bail the industry out
Micromobility – the emerging growth driver for India during COVID-19
Amit Gupta explores the impact that COVID-19 has had on public transit and mobility in India and suggests why micromobility offers a solution.
United Airlines warns 36,000 workers they could be laid off
United Airlines is warning 36,000 of its employees — nearly half its US staff — that they could be furloughed in October, the clearest signal yet of how deeply the virus pandemic is hurting the airlin
Alliance Air resumes flight connectivity to Himachal Pradesh
Alliance Air, a subsidiary of Air India, today said that it is recommencing flight operations between Delhi and Kullu, which was closed due to lockdown, from Thursday next week.
India may go beyond China to cut cheap shipments
Measures such as nominating specific ports for clearance of goods that India wants to curb can lower or even erode price advantages, bringing them on par with locally made items.
'Air travel safest mode of transport during COVID-19, suggests empirical data'
Empirical data has shown that air travel is the safest and fastest mode of transport, a senior official said on Wednesday.
Why bike taxis are the best option for last-mile connectivity during coronavirus
With almost 70 percent of the vehicles on the Indian roads being two-wheelers, it is not difficult for the bike taxi industry to flourish.
Shipping company fined $54000 after stevedore fell, shattering bones
The 28-year-old stevedore fell eight metres onto concrete, shattering bones in his arms and legs.