China is playing a long, deep game: India needs a more robust strategy
Playing the traditional Chinese waiting game to wear out, exasperate and exhaust the rival, opponent or critic.
Cochin Shipyard bags Rs 270-cr floating vessel order from Home Ministry
State-owned Cochin Shipyard on Monday said it has bagged an order worth Rs 270 crore for supply of nine floating border outpost vessels (FBOPs) from the Home Ministry.The order for nine vessels was ba
Not the end of the journey, but start of a new chapter: Goyal to Jet staff
'Looking back, I wouldn't want to change a thing'
IRSDC to categorise railway stations for redevelopment and modernisation
Move to generate own funds on airport model
'Sad day for Indian aviation': SpiceJet's Ajay Singh on Naresh Goyal exit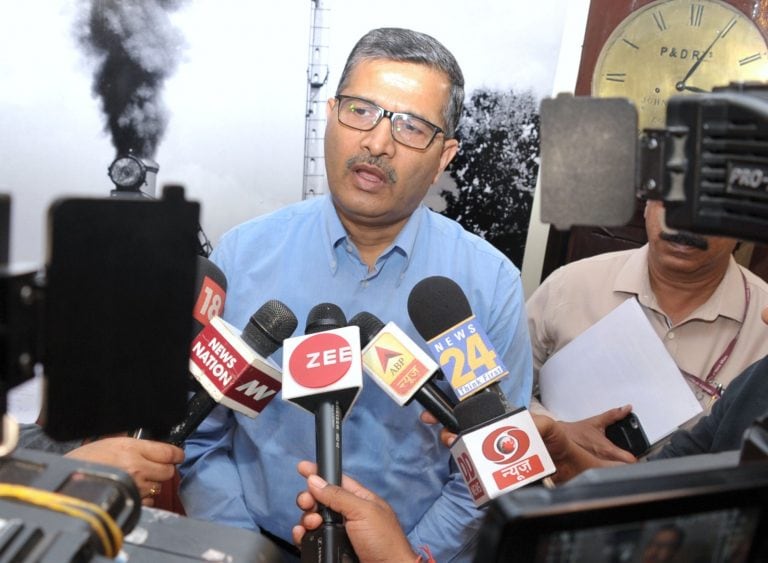 Air India chairman Ashwani Lohani is one of the contenders to head the operations at Jet Airways in the interim period till the lenders find a suitable investor.Get latest Aviation online at cnbctv18.com
After rly tickets, now boarding pass of Air India have PM pics; airline says looking into it
A boarding pass issued by Air India with pictures of Prime Minister Narendra Modi and Gujarat Chief Minister Vijay Rupani has come under criticism, days after the PM's photo on railway tickets created a furore.
Why China refuses to label JeM's Masood Azhar as a global terrorist
Why should China — who does not want to be number two Super Power — take a technical point to block a move to brand Azhar as a global terrorist, a move supported by most countries on earth?Get latest Politics online at cnbctv18.com
Virgin Hyperloop One to start operations in Saudi Arabia by 2020, says executive
The kingdom is one of a number of countries around the world, including the United Arab Emirates and India, which are looking to embrace Hyperloop technology.
Boeing plans to meet regulators pilots to explain 737 MAX fixes
Boeing and the US FAA have come under scrutiny over the certification of the 737 Max aircraft after crashes of an Ethiopian Airlines flight this month
6-lane highway threatens a reserve forest
In the middle of January, government officials began to appear and marked at first a large cross on the road. Then they returned and began to measure the width of a road.
SBI may ask senior retired banker to helm Jet Airways
SBI has not yet agreed to acquire Etihads stake but is working on a plan to take over the control of the airline.